Welcome to Petroff Companies
Founded in 1975 by Steven R. Petroff as a sole proprietorship and then in 1990 was incorporated by Sandra L. Petroff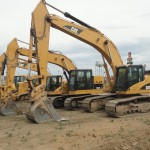 as president of Petroff Trucking Co, Inc. PTC is primarily a full service heavy construction company
and material trucking company. Petroff's fleet of tractor trailers, tandems, and service trucks haul thousands of tons of material for our customers all over the metro St.Louis area. Our road and highway projects spands across Madison County and St.Clair County. Our trucking operations serves the St. Louis Metro East area from as north as Alton IL, as south as Chester IL, as east to Highland IL and west to the river.
Over the past years, Petroff's second generation, Adam S. Petroff , Andrew S. Petroff and Stephanie L. Petroff have prequalified with IDOT to expanded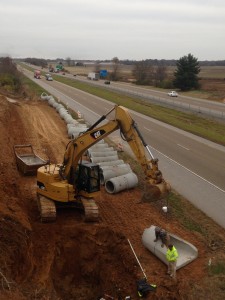 their scope of work to general contracting highway and roadway constructions projects. We can offer experienced work crews, quality at a high production, high safety standards, and the finest equipment to best serve our clients. Petroff's specializes in heavy haul transportation, construction material hauling, heavy civil earth excavation, lime soil stabilization, storm sewers, demolition, concrete construction, asphalt paving, and cold pavement milling.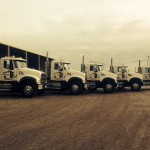 Petroff's invites you to please explore our website and see how our expertise best fits your project.  We are an equal opportunity employer.