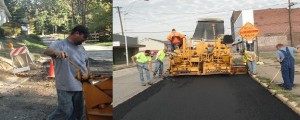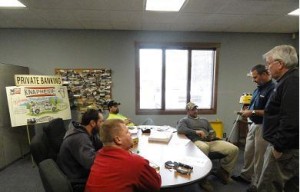 The Petroff Team
Outstanding skills and profound dedication set the employees of Petroff apart. A Petroff job site conveys an atmosphere of accomplished employees working cooperatively to get the highest quality and safest job done for our clients.
We also require each employee to act in a professional and friendly manner at all times. We are dedicated to providing all employees meaningful and rewarding work experiences in an environment free of discrimination and harassment. We are proud of our commitment to the principles of employment equity, affirmative action and workforce diversity.
Petroff's employs a team effort toward each goal, whether it's a drug free work place or helping educate the new employees. We want our employees to feel a part of a strong organization. They recognize that they are our greatest assets by maintaining the highest standards of quality and a sense of responsibility for the final outcome of each project. Their cumulative knowledge, professionalism and experience create an environment that enables Petroff to deliver superior construction expertise to our clients.
We hire from the UNION Trades of Metro East St. Louis:
Laborers Local 44,100,397 and 459
Operating Engineers local 520
Cement Masons Local 90
Teamsters Local 50 and 525
We are an equal opportunity employer.