Concrete Construction
Petroff's Concrete Division is made up of Carpenters, Laborers, an Cement Masons from the local unions.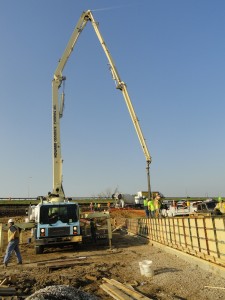 We have completed many different types of concrete construction projects from city sidewalk/street scape projects, poured in-place box culverts, slip forming curb and gutter, and slip form paving full width streets. We hold our concrete work not only to high company standards but the standards of the Department of Transportation.
QC/QA: Petroff works closely with various quality control testing firms to ensure the mixes of concrete meet and exceed project specs.